Stream Jeff and Paige Concerts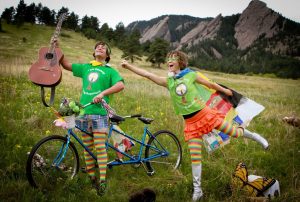 Enjoy free online access to Boulder's beloved performers
The new daily online show features science and nature-based music and content for kids. Content will be delivered daily to your email for free through April. Made possible by the generous support of the Boulder Library Foundation and the City of Boulder's Library & Arts and Parks & Recreation departments.