Study and Meeting Rooms Available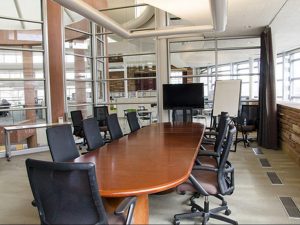 If you are looking for a quiet place to study, do homework, complete work, or more, then the Boulder Public Library offers study and meeting rooms to fulfill your various needs. At a click of a button, library patrons can reserve these rooms during business hours, free of charge.
Main Library
4 meeting rooms
2 study rooms
George Reynolds Branch
1 meeting room
2 study rooms
Meadows Branch
1 meeting room
3 study rooms
Study rooms can be reserved for up to two hours per day, for patrons of any age, and most of them fit two people. Study rooms also do not require advanced reservation, so dropping in is always an option.
Meeting rooms can be reserved by those 14 years and older and require an adult supervisor for those younger than 14. The meeting rooms hold five or more people. These can be reserved for up to eight hours a month. Many of the meeting rooms also feature screens, which are great for projecting any necessary work.
Ensure that you cancel your reservations 24 hours prior if anything comes up. Always respect the library's space by cleaning up after yourself and abiding to the library's rules of conduct. Get productive and utilize one of the library's helpful resources today!