Kanopy for Kids Streaming Video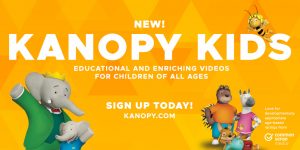 Caregivers can browse educational and engaging videos for children of all ages that promote positive social and emotional development and inspire creativity in young minds with Kanopy for Kids.
"I am astonished. Truly awed! I love libraries and have used them heavily all my life. When I clicked on "Kanopy" the other day, I had no inkling of what might open. To my surprise and delight – what appeared was way beyond my expectations. I'm in heaven right here on earth. All the great old films I grew with back in the 60's and 70's." – Boulder Public Library patron
Our eCollections feature loads of movies, books and music to download and stream for all ages, including Kanopy for Adults.