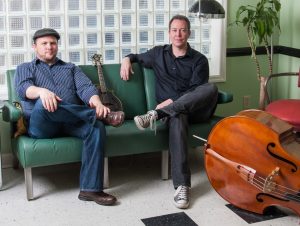 Jesse Jones & Craig Butterfield
Tuesday, May 15, 12 noon-1 p.m.
Multi-instrumentalist/composer Jesse Jones and bassist/composer Craig Butterfield comprise a uniquely adventurous instrumental duo. Grounded in American roots music, jazz, world music, and the classical music tradition, Jones and Butterfield write and perform original compositions that could best be considered folk chamber music. The duo has released two recordings to critical acclaim, with a third recording of original music scheduled for late 2018.
This concert is presented in conjunction with Colorado MahlerFest XXXI that runs from May 14-May 20.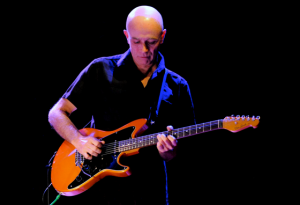 Rabblefish
Tuesday, June 19, 12 -1 p.m.
Rabblefish plays a mix of jazz, funk, rock and blues — original compositions, with a heavy emphasis on groove. Guitarist/composer Chris Malley leads the band, which features a rotating lineup of Colorado's finest musicians. This show features Victor Mestas on keyboards, Chris Engleman on electric bass, and Christian Teele on drums.
Pre-order lunch from Seeds Cafe to enjoy during the concert?