90-Second Newbery Film Festival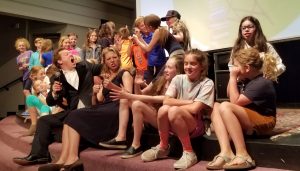 Watch the best 90-second kid-made movies!
Attend a free annual film festival where kid filmmakers recreate entire Newbery-winning books in 90-second movies. They often have a creative twist—think Charlotte's Web in the style of a horror movie, or Ramona and Her Father reimagined as a musical, or Bridge to Terabithia done in stop-motion animation!
Saturday, June 25, 3 to 4:30 p.m. at the Main Library's Canyon Theater.