A Message from Library Commissioner Jane Sykes Wilson, February 2019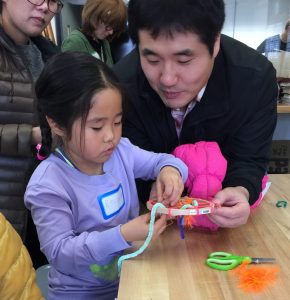 In last month's letter, I outlined the Boulder Library Commission's recommendation to form a library district. Becoming a library district is a lasting solution to long-term funding neglect. It is a path forward to create the library that the community and commission asked for in the 2018 Library Master Plan.
Libraries are about the future: they help communities develop to their fullest potential.
So what exactly is a library district and how would it serve our community?
Presently, BPL is a municipal library and receives its funding from the City of Boulder's general fund: mostly sales tax with a small property mill. In this funding model, the library competes against other city departments and priorities. This often results in BPL funding needs falling to the bottom of the list or not included at all.
The district model provides more stable funding directly from users in the form of property tax, rather than sales tax. This increased stability allows for greater year to year consistency in the library's planning process. It also gives the library more autonomy in decision making. This allows for a greater focus on library services. Additionally, the library would have control over any unspent dollars. These funds could be saved for future library needs, rather than 'lose' them back to the city general fund.
Generally, district libraries are better funded, provide a greater service and support more visits than municipal libraries.
The creation of a district would also better align the tax base with the current patron base. At present, 35-40% percent of users live outside the City of Boulder boundaries. This means library users outside the city don't have representation through the Library Commission or City Council. A library district would allow surrounding areas to have a voice in library governance, and help the library more effectively serve the full patron base. For example, we could extend services to Gunbarrel and beyond.
Please join us in learning more about funding our library future. Let's invest in our library, so our community can continue to thrive.