BLDG 61 Make It: Woodcraft, Cutting-Edge Tech, Sewing & More!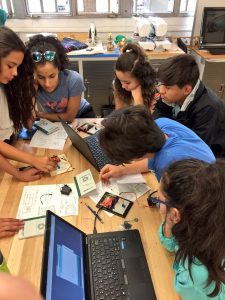 BLDG 61 is a free community workshop that provides maker education and technology to the public in a creative and inclusive environment.
BLDG 61 recently won an Infy Maker Award! The makerspace received a grant from Infosys Foundation USA to expand underserved high school student engagement through internship and scholarship programs. BLDG 61 Creative Technologist, Janet Hollingsworth, was also just featured on the Infosys Foundation USA blog, with a piece about BLDG 61's teen internship program called Finding Voice and Value: Making in Libraries.
Be sure to follow BLDG 61 on Instagram and Twitter.