Boulder Public Library restores services while facing budget shortfalls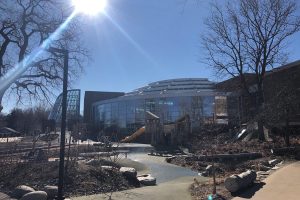 Boulder Public Library recently expanded its services:
The children's area at Main Library is now open six days a week.
Meadows Branch Library is open for self-service holds pickup, computer use and limited collection browsing.
Holds carryout appointments and returns are now available at the NoBo Corner Library.
More info on the library's current offerings.
As restrictions are lifted by the state and library employees are getting vaccinated as quickly as possible, the library continues to be highly impacted by financial constraints caused by the coronavirus. In 2020, 66 library employees lost their jobs due budget shortfalls stemming from the pandemic. All library locations were closed to the public, and many other services were cut, including the interlibrary loan service "Prospector".
The library continues to face a budget gap of about $1.3 million; including funding to reinstate staff and operate the shuttered branches. Library and city leadership are currently looking for opportunities to restore library funding and meet the community's goals for the library while contending with revenue shortfalls.
Despite budget constraints, the library continues to offer a wide range of services including an online library of top-notch resources (including homework help, eBooks, music, movies and more), and a wide range of virtual programs for all ages (both live and recorded). The library is planning to open up the George Reynolds Branch Library to provide limited services as early as this summer.