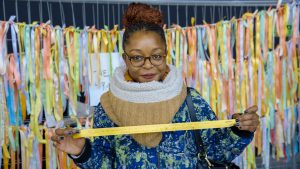 July 5 to Aug. 28, Arapahoe Ramp at the Main Library
The Climate Ribbon is a global interactive story-sharing ritual for climate hope and healing.
The power of the project is rooted in a very simple yet profound question: What do you love and hope to never lose to climate chaos?
People write what they love and could lose due to climate change. Come add your story and check out what others have written.