CO Play & Learn app now available!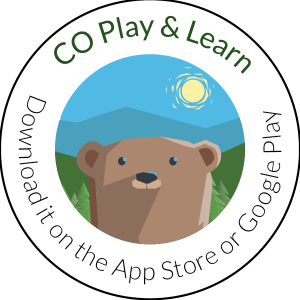 Free app, developed by Colorado librarians, for early literacy tips
Colorado parents and caregivers have easy access to early literacy learning from Colorado librarians for children from babies to preschoolers with a new, free app, called CO Play & Learn.
The app offers quick learning tips accompanied by colorful graphics to help children develop pre-reading skills and simple games and activities in both English and Spanish.
The app is available for free download for both iOS App Store and Android Google Play.
CO Play & Lean was created by Colorado librarians through a grant from the Boulder Library Foundation and support from 20 libraries and the creative agency Mondo Robot. A launch party will be at the Main Boulder Public Library, Thursday, Apr. 21, 4:30-6 p.m. in the Mt. Sanitas room.
Questions? [email protected], or 303-441-3100.