Connecting Families With Books!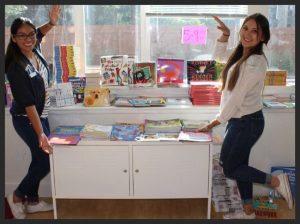 More than 50 residents received free books for their families at a Boulder Housing Partners (BHP) and BPL Book Rich Environments event. BPL and BHP are among 37 sites in the country selected to participate in the Book Rich Environments program, a partnership between housing authorities and public libraries led by the National Book Foundation. Through this program, BPL and BHP will connect families with free books, programming and vital connections to libraries and other local resources at events throughout the year.
Studies show the higher the number of books available in a home, the greater the odds a child will succeed at school and later in life. Those odds increase even more each time we read to a child, or engage through singing, writing, playing and talking. Learn more about early literacy at BPL
here
.