Experience our Edible Learning Garden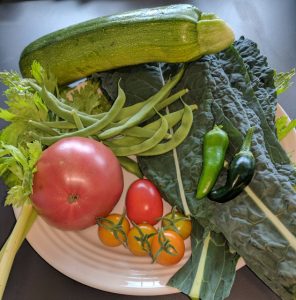 Community Garden Planting – May 29
Come dig in the dirt, help plant some warm-season vegetables, and learn how we get the Edible Learning Garden ready for summer! A Master Gardener will answer questions and demonstrate how to garden in containers or small spaces.
*Please dress for being outside and bring gardening gloves and hand tools if you have them.
Learn More: Community Garden Planting
Art in the Edible Learning Garden – June 4
Enjoy a garden-themed Monday storytime followed by a kid-friendly art activity in the Edible Learning Garden. Art will be used to decorate the vegetable garden through the 2018 season!