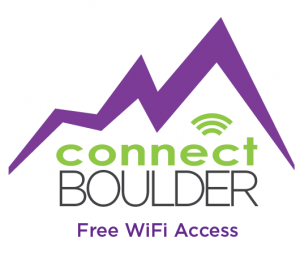 Connect Boulder 
The City of Boulder is pleased to offer fast and free Internet access at any of our libraries and the Downtown Civic Area. Hook up any device – a laptop, smartphone, or tablet – and surf all you like. Check email, get the latest headlines, write a blog post, or watch cute cat videos – it's all available from Connect Boulder!
At any library:
1. Go to your device's wireless configuration settings.
2. Select the wireless network named "ConnectBoulder."
3. Review the user agreement and click "Accept."
4. Browse to your heart's content.