Flatirons Film Food Festival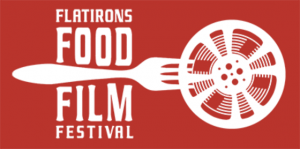 Sep. 27 – Oct. 1, programs at the Main Library
The Flatirons Food Film Festival is an annual multi-day (Sept. 27 – Oct. 1) feast celebrating exceptional culinary cinema. The festival includes film showings at various locations (the screenings at Boulder Public Library are listed below), expert speakers, discussions, and food and beverage events.
Tickets are for sale on the festival website.
At the Main Library, Canyon Theater:
Thursday, Sept. 28, at 7:30 p.m.
"Look and See: A Portrait of Wendell Berry"
Friday, Sept. 29, at 7:30 p.m.
"A Journey through the People's Republic of Fermentation"
Saturday, Sept. 30
"Ratatouille" screens at 10:30 a.m. (Free, registration required)
"What's for Dinner, Mom" screens at 1 p.m.
"Sour Grapes" screens at 4 p.m.
"Jeremiah Tower: The Last Magnificent" screens at 7:15 p.m.