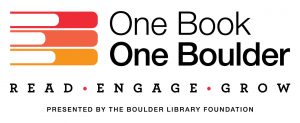 Learn how on Thursday, July 29, 5:30 to 6:30 p.m. at the Main Library
The library is looking for leaders to form book circles within their communities for this year's One Book One Boulder. Registered attendees
will get a sneak peek of this year's title and programs, a discussion guide and ebook coupons for circle leaders. Register to attend today!