Gardening season is almost here!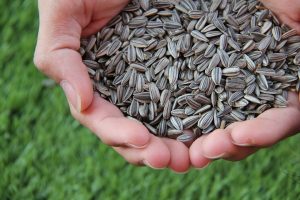 Upcoming Seed to Table Events
Seed Swap
Saturday, March 10, from 2-4 p.m.
Main Library, Boulder Creek Room
Come trade or share your extra vegetable and flower seeds as well as your knowledge about gardening in the Front Range's unique climate. Gardening and native plant experts will
Adultology: Colorado Vegetable Gardening 101
Thursday, March 8, from 6-7:30 p.m.
Main Library, Seeds Library Cafe
Enjoy an in-depth demo with a local vegetable farmer and get tips on how to plan your own vegetable garden, start seeds both indoors and outdoors, and successfully grow vegetables in the unique climate along the Front Range.
These programs are part of our Seed to Table events and services at the library that focus on sustainable living.