Help shape your library's future!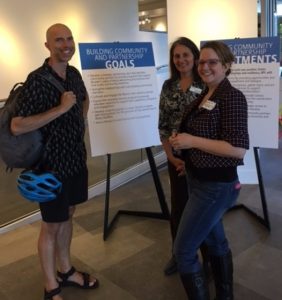 Two more open houses: Thursdays 9/28 and 10/5
You're invited to attend an open house meeting to provide library staff and the Library Commission with feedback on our draft Master Plan goals. These goals were developed based on community input shared during activities held earlier this year. The meetings are an informal opportunity for community members to talk with staff and commissioners about the future of the library.
Thursday, Sept. 28, from 6-7:30 p.m., at the Wild Sage Common House, 1650 Zamia Ave., in north Boulder
Thursday, Oct. 5, from 6-7:30 p.m., at the Boulder Rural Fire Rescue office, 6230 Lookout Rd., in Gunbarrel
Light refreshments served. Community members may also fill out comment cards during the sessions or provide input any time via the online comment form.
Questions? Contact [email protected], 303-441-3100.
Inside Boulder News – September 22, 2017 from City of Boulder on Vimeo.