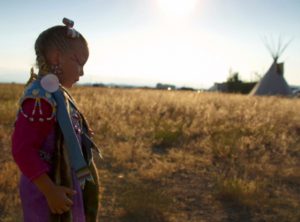 Monday, October 9 in Boulder, find programs at the library
Indigenous Peoples Day is part of a national effort to recognize and honor the existence, culture, and contributions of the original inhabitants of North America on the day that has, for the past 82 years, been observed as Columbus Day. Boulder City Council passed a resolution in August 2016 officially recognizing Indigenous Peoples Day.
History, Poetry, and Presence presented by Motus Theatre
Monday, Oct. 9, from 4:30-7:30 p.m.
Main Library, Canyon Theater
Join us to learn more about Boulder colonial settler history, listen to Native American leaders in our community, and engage in a conversation about creating a more equitable and just community for all.
Documentary screening: "What Was Ours" 
presented by the Museum of Boulder
Wednesday, Oct. 11, from 6-9 p.m.
Main Library, Canyon Theater
Free screening of this stunning documentary as part of our annual gathering in honor of Chief Niwot. "What Was Ours" follows an Eastern Shoshone tribal elder and two young northern Arapaho students who leave the Wind River Reservation for Chicago's Field Museum in search of sacred objects taken from their tribes. There they discover a treasure trove of ancestral objects, setting them on a journey to recover what has been lost and build hope for the future.
Questions? Contact [email protected], 303-441-3100.