Jaipur Literature Festival volunteers needed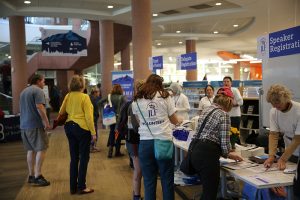 Sign up now!

Volunteers are needed for the Jaipur Literature Festival Sept. 15 to 17 at Boulder Public Library.
The festival, declared the "greatest free literary show on Earth," features authors and speakers from around the globe. Learn more about the speakers and the program.
Volunteer opportunities include festival greeters, registration assistants, logistical support, book-signing aides, venues ushers, and social media and photography, among others. To volunteer, go to our volunteer web page.
For questions, contact Kate Kelsch, volunteer coordinator, at [email protected] or call 303-441-3114.