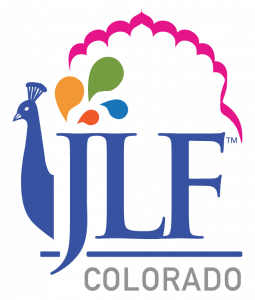 The Jaipur Literature Festival will return to Boulder Public Library in 2022!
JLF Colorado is an uplifting international literature festival celebrating diversity, knowledge, and the hope that great literature brings to society. 
Enjoy conversation with the world's leading writers, poets and changemakers on the critical topics of our time: culture, history, equity, ecology, economy and more.
This free event will be in person at the Main Library from September 17 – 18. 
All ages welcome!
Register online Volunteer at JLF Colorado

Featured speakers:
André Aciman, New York Times Bestselling Author of "Call Me by Your Name"
Ahja Fox, newly appointed Poet Laureate of Aurora, Colorado
Gopalkrishna Gandhi, Indian politician, former diplomat & grandson of Mahatma Gandhi
60+ more to come! For programs, authors and more information, visit JLF Colorado.

Volunteer
Make memories bringing the festival to life! Over 200 volunteers are needed to make this free festival possible.
Volunteer opportunities include festival greeters, registration helpers, author liaisons, venue ushers, social media and photography volunteers, and production volunteers among other roles.  

Sign up for an incredible weekend of literature and conversation with authors from around the world.

Connect with the JLF community: