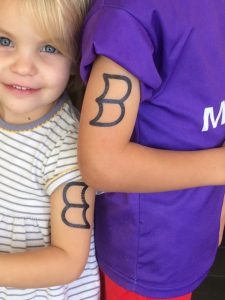 Make your donation dollars go further
On Sept. 1, the Boulder Library Foundation launches an exciting new membership program called the Library League of Boulder. This program offers members the opportunity to support the Boulder Library Foundation — while also enjoying exclusive, behind-the-scenes benefits to experience the library in brand new ways.
A devoted group of Library League members is pledging $10,000 in a matching grant to encourage you to become a member. To release the matching grant, 500 people must sign up in September.
Your membership dollars go to the Boulder Library Foundation, which, for the last 40 years,  has been enriching your library experience by providing funding for literacy, cultural, and creative programs. Since 2004, the Boulder Library Foundation has granted nearly $2 million to Boulder Public Library, and is proud to support celebrated programs, such as BoulderReads, the Summer Reading Program, the Concert Series, the Cinema Series, STEAM Saturdays, and provided the seed money to make the BLDG 61 Makerspace and the Teen Space a reality. The foundation provides the library the ability to offer new and relevant programming to the Boulder community while keeping long-running successful programming possible.
Join the Library League of Boulder at three different annual levels: Learners – $10, Creators – $20, and Innovators – $75. Member benefits include an invite to the annual Director's Perspective, 10% discount at Seeds Cafe, and Innovator level members enjoy special access to BLDG 61 at invite-only Family Build Days and Hands-on Tours of the space. See full details of the benefits.