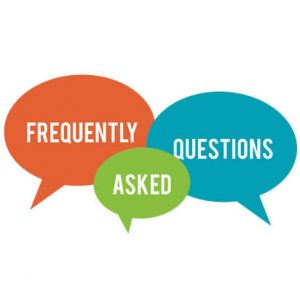 How do I return my items that are due?
All libraries are closed including our book drops. Please do not return checked-out items until we announce items can be returned safely to avoid the spread of COVID-19. All materials are currently not due until June 30, including Prospector and Interlibrary loans. We do not have late fees/fines. Please check BoulderLibrary.org for further announcements about reopening and materials return.
What about my holds?
On May 31, we will begin accepting new requests for holds on items. Carryout appointment times for picking up new holds will begin June 1. Due to limited staffing, the Main Library will continue to be the only location offering holds carryout service through June.
Make your hold carryout appointment
Due to impacts of the COVID-19 pandemic, library staffing and budgets have been reduced. In turn, this has limited our capacity to purchase and process new materials as quickly as we have in the past. Additionally, publishers and distributors are working hard to meet their own budget and supply challenges. Our regional library partners and couriers are also working on phased approaches to move requested library materials to hold pickup locations. Please know that we are working hard to make new and existing materials available to our library patrons as quickly as possible, but delays are expected. 
Can I get a virtual library card?
Yes, if you live in Boulder County you can sign up online for a library card to access our streaming or downloadable items or ebooks. Once the library reopens, please contact the library to upgrade to a full-access library card. At that time, both county and non-county residents are asked to visit a Boulder Public Library location. Please bring picture identification and documentation of a current Colorado mailing address. Children under 12 years of age must be accompanied by a parent or guardian at the library to receive a library card.
I have a library card, but it is lost or expired.  How do I renew my library card?
Send us an email with your library card number, current address, and phone number to our Ask A Librarian service and we will renew your card. If you have misplaced your library card, please email us a photo of yourself holding your photo ID to [email protected] and we will send you your library card number.
Can I still book a meeting room? Why was my meeting room reservation canceled?
To prevent the spread of COVID-19, all library meeting rooms are closed for public use until further notice. The return to normal, in-person library operations and services may not be feasible for an indeterminate period of time due to a sustained need to maintain social/physical distance. The library, in consultation with the City of Boulder, CDC, and the most authoritative, current, and relevant public health information and guidance available, will determine when library services, including meeting rooms, will resume normal operations and will update the library website and other informational resources accordingly. The library will continue to offer a variety of virtual resources to the community at BoulderLibrary.org.
Can I still access the library's internet service?
Yes! Public WiFi is accessible in the library's parking lots, as well as the Boulder Civic Area, Boulder Reservoir (beach area), Scott Carpenter Park/Pool, and on Pearl Street from 8th to 20th Streets.
Where can I find a public restroom while the library is closed?
View a full map of all City of Boulder Buildings, Facilities, Parking and Restrooms with opening and closure information. To learn more to visit the City of Boulder's COVID-19 information page.
What kinds of online resources does the library offer?
We offer a wide variety of streaming or downloadable eBooks, audiobooks, movies, music, media, as well as online storytime, classes and concerts in our Online Library and Kids and Teens Online Library.
Do you offer online storytime?
Yes! You can watch previously recorded storytimes created by library staff and Boulder 8 TV. Watch Read With Us and sing, play and read.  Beginning May 18, new 15-minute virtual storytime storytimes will be published daily at 10 a.m. on our YouTube Storytime. These programs are made possible by the generous support of the Boulder Library Foundation and the City of Boulder's Library & Arts.
Where can I view previously recorded concerts?
You can watch recorded concerts provided by Boulder 8 TV on Vimeo BPL Concert Series.
What is the City doing to prevent future spreading of COVID-19?
The City of Boulder is working with local, county and state partners to help prevent the spread of coronavirus and protect the well-being of our community. The City of Boulder has declared a local disaster emergency in response to the global COVID-19 pandemic and the effects it is having on the city. The latest information can be found at bouldercolorado.gov/coronavirus.
What about people experiencing homelessness?
City Housing and Human Services staff are working with countywide partners to plan care and prevention for people experiencing homelessness during COVID-19. Those who are experiencing homelessness should call Coordinated Entry at 303-579-4404 to discuss year-round programs and shelter options. A separate shelter called the COVID-19 Recovery Center (CRC) is open for those who are symptomatic or positive with COVID-19. The CRC is a 24-hour facility that provides proper distanced space. For more information please visit the City's website.
What if I have more questions?
Contact us through our Ask a Librarian service and library staff will be happy to help.