Library Master Plan Update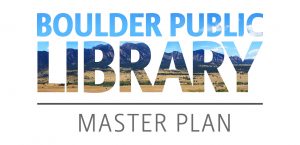 The Library has been working this year to update our master plan, which will guide library programs and services for the next several years. Recently, we have completed the community engagement phase and held five community check-in meetings to share the draft master plan goals and commitments, which were generated by input from the community at events in April through June. Additionally, many people submitted comments in writing about the draft goals via the project's online comment form.
Overall, participants were interested in the draft goals and seemed content with what was generated based upon input shared by the community during outreach in April through June of 2017. A high level of trust conveyed that staff is handling this master plan update well, and would come out with the right priorities to meet community needs. Some of the main comments we heard were around the traditional library services, like collections (books, e-books, holds, children's programs, and helpful staff). Many suggestions were also made about how to improve the physical locations of the libraries (Main Library, Meadows and Reynolds branches, expanding the NoBo Corner Library to a full-service branch, and implementing library services for Gunbarrel). Other issues that came up repeatedly were parking, safety, programs the library should begin hosting or expanding, and suggestions for serving people experiencing homelessness.
The next steps in the process include more data analysis, and synthesis of the information, to formulate the draft master plan. A Boulder City Council study session Council about the master plan is scheduled for Nov. 28, 2017. An action plan with implementation strategies and timelines will be developed. The draft action plan and master plan will be vetted by relevant advisory boards and commissions, and by City Council. The Boulder Public Library Master Plan Update will be finalized and presented to City Council for adoption in March 2018.
Questions? Contact Jennifer Phares, deputy library director and master plan project manager.