COVID Impacts on Library Services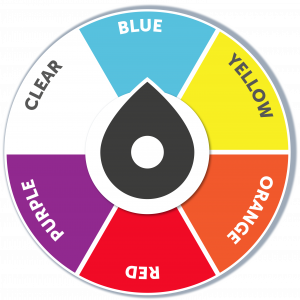 The City of Boulder facilities and services continue to be impacted significantly by COVID-19. To reduce transmission of COVID-19 the library has increased safety measures and is working closely with the City of Boulder, Boulder County Public Health, the Colorado Department of Public Health & Environment and other partner organizations to coordinate our operations.
Available Services Main Library:
Storytime is being held in the Canyon Gallery, you must register to attend
The first floor is open for limited collection browsing, self-service holds pick-up and express internet use/printing
The Children's Room is open Tuesday through Sunday
Seating is available on the second floor
Meadows Library Branch:
Self-service holds pickup
Limited collection browsing
Computer access
Book returns accepted
NoBo Corner Library:
Boulder Public Library is here for you and remains committed to serving our community with innovation and care. Quick Links:
Upcoming Service Changes
May
Meeting rooms available to the public (select meeting rooms to start with limits on group size)
Hours will change in children's library to be open at all times Main has public operating hours
Carryout starts at George Reynolds Branch Library
June
Opening of Canyon Entrance, north building and library bridge
Seeds Library Café re-opens
Open access to the 1st floor fiction area
Opening of Teen Space or alternative Teen Space
July
Exhibits in Canyon Gallery
Main Library and Call Center Hours
Regular Hours
Monday – Thursday: 9 a.m. to 7 p.m.
Friday – Sunday: noon to 5 p.m.
What can I expect?   Due to the financial impacts and safety concerns surrounding the COVID-19 pandemic, library staffing, budgets and services have been reduced. Services, are now more costly to provide due to the added expense of PPE and cleaning. Thank you for your understanding and patience in these unprecedented times.
Self-service holds pickup (up to 10 holds per account) and self-service checkout
Limited access to building through Arapahoe Ave. entrance
Occupancy limits apply, please be prepared to wait for entry
Mandatory face covering and social distancing of at least 6 feet required
Parking at the Main Library remains 90 minutes free and an additional 90 minutes available for purchase.
Limited collection access; Adult collections are closed.
All-gender restrooms open on the first floor only
Meeting and study rooms remain closed
Material returns accepted at outdoor book drops only
For expedited service please bring your library card, library card number or photo ID
Frequently Asked Questions about the library
Available Collections
New Fiction
New Non-fiction
New Science Fiction & Fantasy
New Mysteries
DVDs
Staff Picks for all ages
All other collections are available by placing a hold on them through our catalog.
Safety Information The health and safety of our patrons is our number one priority. Those who are considered high risk should remain at home. We are proactively cleaning at all times. We reserve the right to close and reopen at any time due to potential health risks.
Please respect the safety of staff and other patrons; do not enter buildings if you are sick or experiencing symptoms of COVID-19 or have recently been in contact with someone who has a confirmed or suspected case.
All patrons age 11 and older must wear a face covering when in buildings.
Patrons are expected to respect 6 feet of physical distancing between parties.
Patrons are expected to adhere to all signage and staff requests as related to new requirements.
For more information on what the City of Boulder is doing, please visit bouldercolorado.gov/coronavirus Learn more about COVID-19 at:
• Boulder County's COVID-19 • Colorado Department of Public Health & Environment • Centers for Disease Control • World Health Organization • Call CO-Help at 303-389-1687 or 1-877-462-2911 or email [email protected], for answers in English and Spanish
Thank you for your understanding and for working with us to keep the community safe.
Frequently Asked Questions
If you have more questions, contact us through our Ask a Librarian service and library staff will be happy to help.