Make a difference, become a tutor!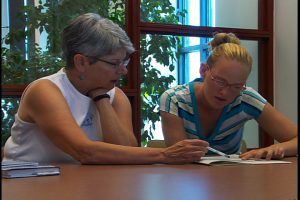 Tutor Training begins in July
BoulderReads is your community literacy program, relying on each other and the spirit of volunteerism to deliver tutoring services to those most in need. BoulderReads learners have started businesses, learned to read, improved their English and much more, all with the support of volunteers.
Tutors are in high demand! Come learn more at our New Tutor Orientation Thursday, June 6 from 6 – 7 p.m. at the Main Library, in the Boulder Creek Room. More training dates are available.
Questions? Contact BoulderReads at 303-441-3192, or email [email protected].