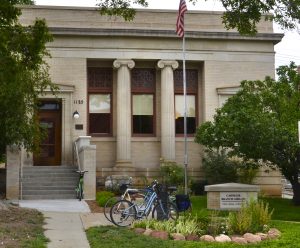 and Historic Preservation Month

Have you visited the Carnegie Library for Local History recently? The Carnegie Library collects and preserves the Boulder community's memories for future generations.
Explore the local history collection, the Maria Rogers Oral History Program and the Boulder Genealogical Society's collection. Learn more or visit today.
Do YOU or someone you know save old newspapers? The Carnegie Library is looking for copies of the Daily Camera from June 2009 to fill a gap in our collection. Any and all issues from that month are greatly appreciated. Just bring them by during our open hours.