Open Call for Art Exhibitions and Activist Artist-in-Residence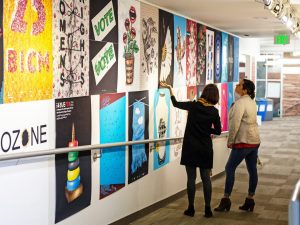 The Boulder Public Library and the Boulder Parks and Recreation Department invite artists to apply for the 2023 Open Call for Exhibitions.
Nine exhibition spaces are available for a variety of work, including 2D, 3D and interactive art. For inspiration, take a look at previous exhibitions.
Additionally, the library is seeking applicants for a climate-related Activist Artist-in-Residence opportunity. Interested artists can apply through the same open call application after reviewing the requirements for their proposal.
The application will be open from August 1 – 31, 2022.