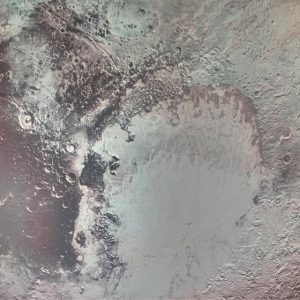 Now till the end of summer
Grab a pair of 3D glasses and check out Pluto and its largest moon, Charon! Through a very generous extended loan from the Southwest Research Institute, Main currently has four posters in 3D. Pluto and its features are displayed in the Arapahoe entrance and Charon is in Teen Space. George Reynolds Branch also has a high-resolution, full-color poster of Pluto on display until the end of the summer.
The photos displayed were taken by the New Horizons interplanetary space probe in a series of deep space flybys. The posters include more information about the missions and images.