Pop-up Birthday Storytime at NoBo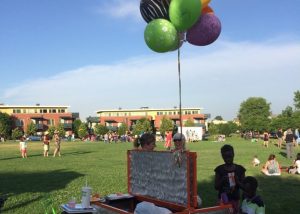 At Holiday Park on Saturday, July 24 at 10 a.m.
Wish Ms. Rachel a happy birthday and come to our birthday-themed storytime!  Read birthday books, sing songs about cake, and enjoy our neighborhood park. Bring your singing voice and dancing shoes! Masks are encouraged for those 10 years and older.