Pop-up Storytimes at NoBO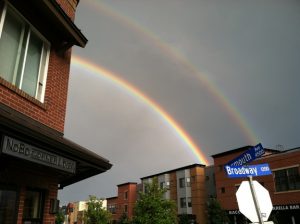 Join us for monthly pop-ups at Holiday Park!
Join us starting Saturday, June 26 at Holiday Park in North Boulder for monthly,
outdoor pop-up storytimes
! We'll celebrate summer by enjoying our neighborhood park, sharing fun stories and songs, and seeing old and new friends. Come read with us in the park and make sure to bring your singing voice and dancing shoes! Masks are encouraged for those 10 years and older.