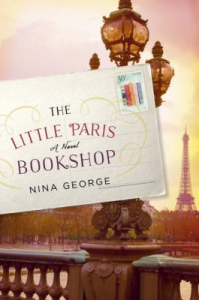 The Little Paris Bookshop by Nina George
"This charming story is a love letter to bibliophiles. The main character, Monsieur Perdu, refers to himself as a literary apothecary, a book pharmacist for the soul. He runs his shop from a floating barge on the Seine, dispensing life advice to the lost and lovelorn via books. As he reflects on his own life, he eventually cuts loose, literally and figuratively, and meets a cast of appealing characters along the way."
–Monnie, Collection Development
Get more staff reading recommendations.
Questions?  Contact [email protected], 303-441-3100.