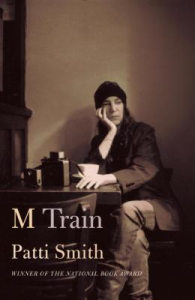 M Train by Patti Smith
Patti Smith is, simply put, brilliant. Loved her "Just Friends" and "M Train" far surpassed all of my expectations. I would love to sit with her and drink a cup of coffee one day; it would be a dream come true. There are few books that I read over and over, but "M Train" is now in that category no doubt.
–Cari, Patron Services
Get more staff reading recommendations.

Questions?  Contact [email protected], 303-441-3100.