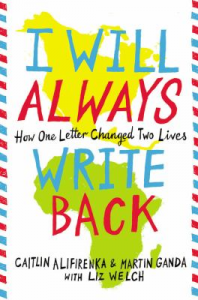 I Will Always Write Back: How One Letter Changed Two Lives
by Caitlin Alifirenka and Martin Ganda
"I loved this book. It made me cry and laugh and stay up late to finish. What started as a school assignment in 1997 changed the lives of Caitlin and Martin in ways neither of them expected. Worth the tears, the lack of sleep, and so worth the read."
-Melissa, Access Services
Get more staff reading recommendations.