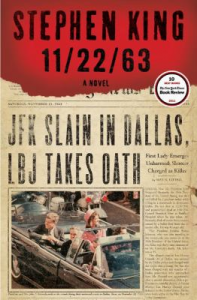 11/22/63 by Stephen King

"I haven't read very much by Stephen King as I dislike scary stuff, but this alternative history, which involves a portal back to the 1950s, was compelling, enjoyable, and thought-provoking. I'd always heard King is a really good writer; now I'd love to read more of his non-horror fiction."
–Jennifer, Communication Dept.
Get more staff reading recommendations.