Recommended Read July 2016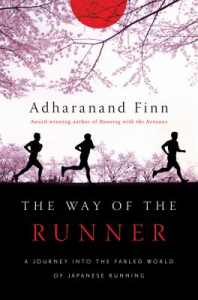 The Way of the Runner: A Journey Into the Fabled World of Japanese Running
by Adharanand Finn
I learned a great deal from this book, not only about the culture of running in Japan but about Japan in general. The author has a nuanced way of looking at complexities like "culture," and I like the lack of judgement as he captures the frustrations of his Japanese sojourn as well as the happy moments. I also like his answer to the perennial question of "Why do we run?" You'll have to read the book to find out what that answer is.
–Terzah, Collection Development
Get more staff reading recommendations.