Recommended Read June 2016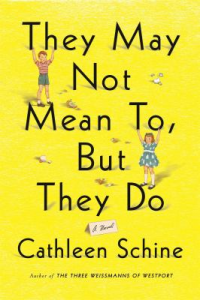 They May Not Mean To, But They Do by Cathleen Schine
The best funny fiction, in my opinion, makes you gasp, then chuckle, at horrific situations. This story is about the Bergman family, the indignities of growing old and dying, and the complicated relationships between family members. Joy Bergman, the matriarch of the clan, isn't aging as her children think she should, gracefully and quietly. A great summer read.
–Carla, retired BPL fiction librarian and occasional substitute
Get more staff reading recommendations.

Questions?  Contact [email protected], 303-441-3100.