Recommended Read May 2016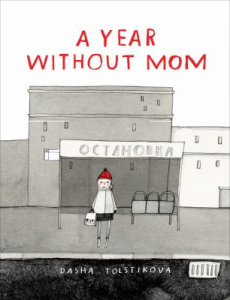 A Year Without Mom by Dasha Tolstikova
A wistful and enjoyable graphic novel that both kids and parents will appreciate. It ably evokes the confusion of early adolescence from the point of view of a young Russian girl whose mom moves away for graduate school. Dasha isn't the only one going through changes; her whole country is. I hope there will be a sequel to this one!
–Terzah, Patron Services
Get more staff reading recommendations.
Questions?  Contact [email protected], 303-441-3100.