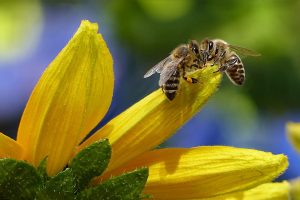 Pollinator Appreciation Month
Learn about bees and other essential pollinators with special storytimes, crafts and more.
Boulder is home to more than 550 native bee species, from large bumblebees to small ground-nesting bees. Bees and other insects, such as flies, beetles and butterflies, and animals including hummingbirds and bats pollinate fruits and vegetables, seeds, nuts, spices, chocolate and coffee. But pollinators are declining, placing our food security and natural environment in peril. Join us throughout September to learn more about these fascinating creatures and what you can do to help protect them. Events will be held throughout the City, including at all Boulder Public Library branches.