Short Story Dispensers at Main Library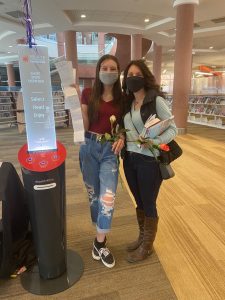 Grab a story and go!
Main Library is now debuting two Short Story Dispensers! The touch-free machine gives out FREE stories on recyclable paper for you to take with you on the go. Simply, wave your hand over the motion-activated button to access a story written by authors from across the world. You will find these machines on the first floor of the library as you walk in the entrance, or on the second floor to the right of the staff desk.
Proudly donated by The Boulder Library Foundation.