Sign up for Summer of Discovery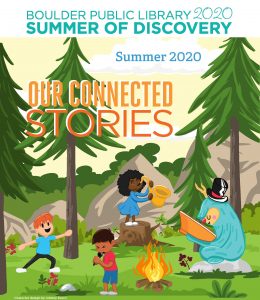 Each of us has a story to share, and we connect with each other and build empathy through our stories. Our Summer of Discovery reading program for children, teens and adults runs through August 31. This year's theme is "Our Connected Stories." Participate in virtual activities and events, earn fun prizes, and track your summer reading online to keep your family connected. 
Our first week for prize pick-up will be July 26-August 1. Prizes can be picked up at the Arapahoe Ave. entrance of the Main Library and will be pre-bundled by age. Another prize pick-up week will be scheduled for August.