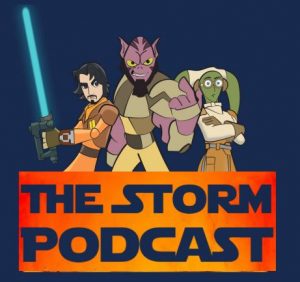 Thursday, Nov. 21 in the Canyon Theater
A special episode of the popular Podcast "The Storm" will be taped by hosts Joanna Robinson (Vanity Fair), Dave Gonzales (Fighting in the War Room) and Neil Miller (Film School Rejects), discussing the end of the Skywalker saga. Join the live studio audience!
BPL will also host podcasting workshops this winter! Learn how to use the equipment to produce and edit your own podcast.