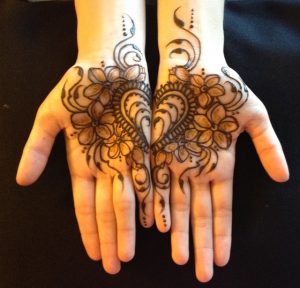 Teens, Trivia, and Tea (grades 6 and up)
Fridays, from 4-6 p.m. at Reynolds Branch Library Teen Space
Play trivia games while enjoying free tea and coffee.
Henna, History, and Design (ages 10-18)
Saturday, Sept. 16, from 12-2 p.m. at Main Library
Come learn about the history and culture of henna body art! Hear a brief history of the practice. Then have a design drawn on your skin with henna paste.
Teen Game Night  (Grades 6 and up)
Wednesday, Sept. 20, from 6-7:30 p.m. at NoBo Corner Library
Play games while enjoying free snacks.