Update on the New North Boulder Library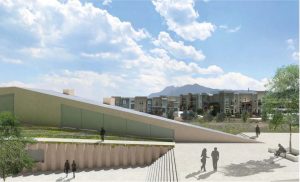 BLDRfly interviews principal architects Dan Woods and Amale Androas about designing the new north Boulder Library. Hear them go into detail about creating a sustainable building, designing the shape and how the surroundings inspired the design.
Public Art in the works for the new north Boulder Branch Library! Over 250 applications were submitted to create a public art project that will be integrated into the library's construction. The Office of Arts and Culture hopes to announce the winning artist at the Aug. 21 Arts Commission meeting.