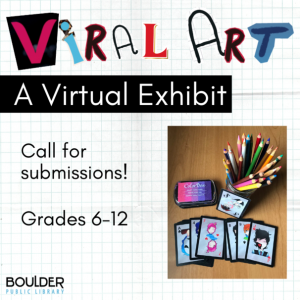 Online Artistic Inspiration
Call for Entries-Teen Viral Art for Grade 6-12. Our lives have changed in many ways because of COVID-19. Making art at home is a great way to express how we're feeling. We want to see the art you've been making to get you through these strange and challenging times. Entries accepted through July 31.
Bigger view(s): Earth, Anthropocene, Beauty
Featuring the artists David D'Agostino, Jennifer Lord, and Noah Travis Phillips. Experience parallel simultaneous realities of the multi-centered networks of nature.
Recipes for Change– Members of Young Women's Voices for Climate share recipes anyone can use to create positive social & environmental change.