Volunteer Appreciation Week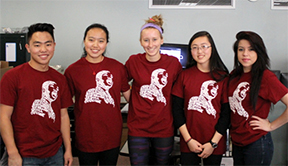 Thank you to our library volunteers! This past year, 765 volunteers contributed more than 18,000 hours of service at the library for an in-kind value of $475,770. We greatly appreciate your incredible contribution of service. You help make our library great!
Interested in joining the library volunteer team? Learn more at the library's volunteer page.