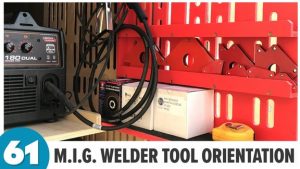 Check out all that BLDG 61 has to offer!
The team of Creative Technologists at BLDG 61 is excited to offer a M.I.G Welding Tool Orientation. The class is held on occasional Monday evenings.
Space is limited and registration is required.
The first part of the orientation is viewable now, on YouTube. This and all BLDG 61 events can be found on the calendar at BLDG61.org.