ZEE JLF Colorado at the Main Library, September 21 – 22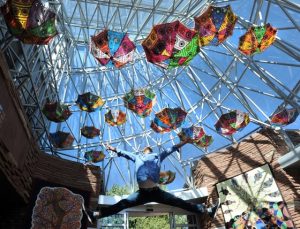 Each Other's Stories
ZEE JLF Colorado is free and accessible to everyone (registration required). The festival examines the human experience through the reflections and imaginations of distinguished authors, thinkers and artists from across the globe. Produced in association with Boulder Library Foundation, the City of Boulder & Boulder Public Library. Highlights include:
The Way of the Goddess: Radha and Sita
Amit Majmudar and Chitra Banerjee Divakaruni in conversation with Namita Gokhale
Lives of Great Men: Chike Frankie Edozien in conversation with Seema Sirohi
Foremothers: Women and Freedom, Bee Rowlatt, Lucy Caldwell and Namita Gokhale in conversation with Vayu Naidu
Colorado Author Series: Buddhist Love Poetry from India and Tibet
Wordscapes: Latinx Voices: Kristie Soares, Natalie Avalos, and Ramon Del Castillo in conversation with Arturo J. Aldama
Volunteers are needed to bring the ZEE JLF Colorado to life. We especially need venue assistants, ushers & authors lounge assistance.
Volunteer at ZEE JLF  Register for ZEE JLF
Parking Impacts
There will be some parking impacts at the Main Boulder Public Library, 1001 Arapahoe Ave., beginning the morning of Friday, Sept. 20, and will continue until Sunday, Sept. 22. On weekends, parking in City of Boulder parking structures is free. There are five city parking structures in the downtown Boulder area, please visit the City of Boulder Parking Services for other parking options.
Limited Computer Access
Public computers in the second-floor adult computing area at the Main Library will be unavailable beginning at 9 a.m. on Friday, Sep. 20, until approximately 12 p.m. on Monday. Sep. 23.  Library patrons may access public computers at one of our other library branches during the weekend.