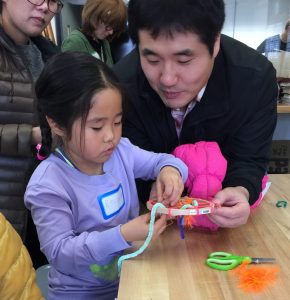 How is the Boulder Public Library (BPL) currently funded?
Boulder Public Library's annual operating budget is funded by multiple sources within the city's financial structure. 80 percent of the library's funding for operating expenditures comes from the city's general fund, and 15 percent from a 0.333 mill dedicated property tax with the remainder of funding coming from department revenues. Development excise tax funds and the Community, Culture, and Safety Sales Tax provide funding for large, one-time capital expenditures.
What are the different funding levels of service?
Maintain Service Levels (Fiscally-constrained)
Primary goal: maintain service level and quality
Continue to make the most of existing resources
Essential operational changes that require limited funding to accomplish
Examples:
Reinstating the 2019 proposed staffing reductions
Adding staff, operating and maintenance budget to maintain current service levels
Funding for a Main Library north building renovation feasibility study and modest reconfigurations
Support funding of the facilities maintenance backlog
Meet community Demand (Action)
Primary goal: implement service or capital improvements when additional funding is available
Strategically enhance existing programs, begin new alternative programs
Address unaccomplished 2007 Library Master Plan vision plan goals
Initiate other strategic changes that require additional operating or capital funding
Examples:
North Boulder branch library (NoBo)
Expand youth programs at all branches
Increases materials budget
Add staff for NoBo and system-wide to meet demand
Service Expansion (Vision)
Primary goal: Service expansion by way of new problems, services and facilities
Expand services and implement new programs identified from community input that were not included in the 2007 Library Master Plan
Examples:
Gunbarrel Corner Library
Add staff for Gunbarrel Corner Library and system-wide outreach programs
Canyon Theater activation pilot program
What are the funding needs for the Library?
The Boulder Public Library has been operating without a substantial increase in operational funding since 2002 when compared to inflation of expenses over that same time period.
The 2019 Adopted Budget is $9.7 million ($8.9 million for operating and $800,000 for capital).
The Library Master Plan, reviewed by City Council in July 2018, provided initial funding needs over three different service levels. During this presentation, council provided direction that staff should move forward with hiring a consultant to perform a balanced and impartial analysis of all funding needs and options for funding each service level (Maintain, Meet, and Exceed) outlined in the 2018 Boulder Public Library Master Plan. This in-depth analysis was presented in November 2018. Based on this independent analysis, funding the 2018 Library Master Plan goals represents a significant investment estimated to be anywhere between $3.3 M-$6.1M per year depending on the service level desired.
What options are available to provide municipal library funding?
There are three available options to fund the Boulder Public Library going forward. Do nothing to raise additional funds and continue with the Master Plan service level of maintaining, reallocate funds from the current city budget, or request voters dedicate an additional increment of sales tax or property tax for the library.
What additional funding options are available to voters?
Another option to increase library funding would be the formation of a library district. One-third of BPL cardholders reside outside of Boulder city limits. Forming a library district would capture property tax revenue from residents outside the city limits that the library serves but the city currently does not collect on.
How will the city know if the public is open to forming a library district?
The city will contract with a qualified, nonpartisan polling firm to conduct a statistically valid poll and online survey about options for long term sustainable funding for the Boulder Public Library system. The results of the poll should indicate the level of community support for increased library funding, dedicating more city funds to the library through a sales or property tax increase, reallocating General Fund resources and dedicating some or all of them to the library, and forming a library district and the amount of property tax increases that is supported to fund it.
Online and in-person polling will be conducted in March and April 2019. If polling indicates residents desire to form a library district, a ballot measure would likely appear in November 2019. Per Colorado law, no new taxes will be implemented without public approval.
How much would each funding level of service cost?
Estimated cost breakdowns for each option and level of service are available online at Boulderlibrary.org/funding/.