Additional Resources
Community Groups

The Boulder Library Champions is a group of private citizens in favor of forming a library district. This group is independent of the City of Boulder and the Boulder Public Library.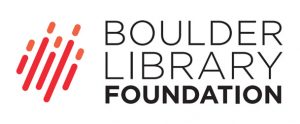 The
Boulder Library Foundation
generously funds over 90% of all BPL programs, as well as unique opportunities, like completely covering the start-up costs of the BLDG 61 Makerspace (including specialized machinery, tools and supplies). Since 1974, the Boulder Library Foundation has been bringing people together to ensure BPL can continue offering meaningful educational programs for our community.
Learn more and please consider making a donation today
.
Opinions and Articles