Share your library love story with us!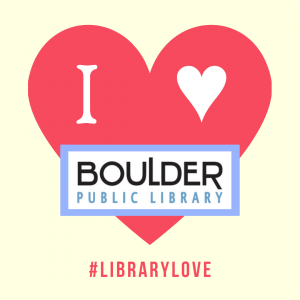 We're collecting true-life library love stories about Boulder Public Library, to share in our communications with the community, funders, donors, and other library stakeholders.
We'd love to hear from you and share your experience — maybe even in our newsletter!
What's your favorite thing about Boulder Public Library? Use the form below to tell us about a time the library made your life better.